Avoiding SIM registration scams | Ed Uy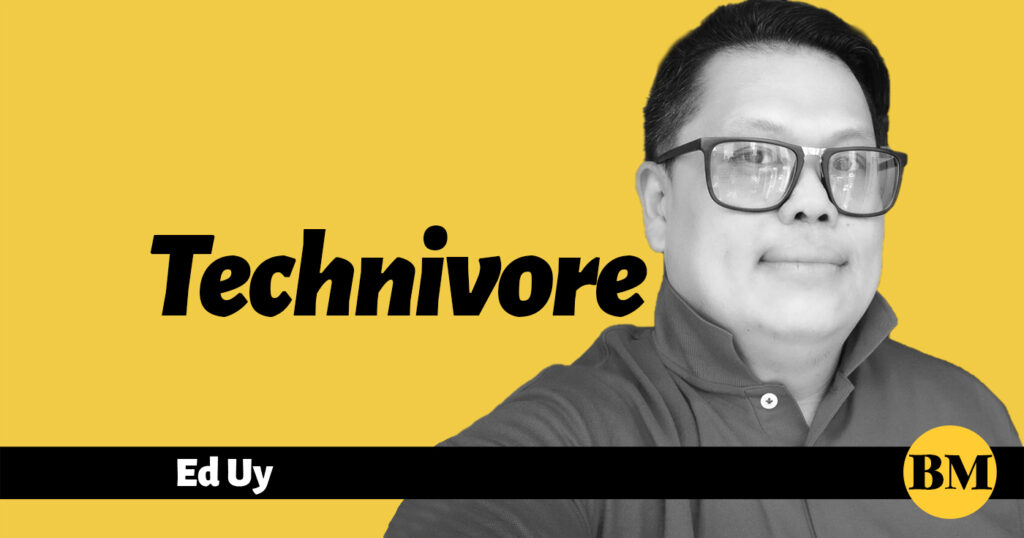 DO you still remember those "pakibalik po 'yung load" scams or those nasty messages saying that one of your relatives/friends got into an accident modus? Or maybe you've been tricked into being "textpals" only to ghosted when it was time to meet up?
Our smartphones might have evolved so much to the point that it could already identify spam messages, but it still hasn't stopped scammers from sending out text messages containing potentially harmful smishing links hoping to trick unwary individuals, especially the elderly.
Well, the SIM Registration Act hopes to end, or at least discourage and curb, the proliferation of text scams and other mobile phone-aided criminal activities.
Unfortunately, even the SIM Registration process is being targeted by scammers. So to avoid entering your  information on a fake website, its best to just type in your mobile provider's registration portal (ex www.smart.com.ph/simreg). It's also better to head over to the official telco web site instead of some link forwarded by a friend or colleague or from some TikTok video.
During the first 10 days of SIM Registrations, Smart Communications (Smart) announced it has already registered over 7 million Smart and TNT customers. Smart and TNT also quickly set-up assisted SIM registration booths and touchpoints across the country to help facilitate SIM registration for all subscribers needing assistance. In collaboration with LGUs, partner stores, and regional and provincial distributors, Smart was the first telco to set up assisted SIM registration booths in several areas in Luzon, Iloilo, Cebu, and the Davao Region.
As a bonus, Smart Prepaid and TNT subscribers can register their SIM and get 3 GB free data upon successful registration. Smart's SIM registration portal uses optical character recognition (OCR), the technology required by the law to efficiently gather and protect subscribers' personal information throughout the process.
For those who can't access the website, Smart is also making its SIM registration accessible to subscribers by visiting Smart Stores nationwide, calling Smart Hotlines (*888 via Smart/TNT mobile, or 8888-1111 via landline) via the Smart Facebook Messenger Chatbot, or the Smart GigaLife App (downloadable on the Apple App Store and Google Play Store).      
Smart postpaid subscribers simply need to confirm the personal information and IDs they submitted for their postpaid plan application. To do this confirmation, subscribers just need to text YES to 5858. They shall then receive a confirmation message from Smart upon successful SIM registration. Lastly for Smart Bro subscribers refer to  www.smart.com.ph/viewbroadbandsms for instructions on viewing their required One-Time Password (OTP).
Alongside their support for SIM registration, PLDT and Smart's long-standing consumer protection initiatives include blocking SIMs that send smishing messages and Uniform Resource Locators (URL) or links that lead to illegal activities, to help safeguard the public against emerging cyberthreats, vulnerabilities, and other online criminal activities.
NEW YEAR, NEW GADGET
GETTING fit is probably the most overused resolution but for those who are serious, this pair of OPPO's devices can help keep you motivated beyond the first few weeks of the new year.
The Enco X2 is the flagship true wireless earbuds from OPPO featuring a new ergonomic design to give you the most comfortable fit for all-day use. The overall exterior of the buds is also protected with its IP54 dust- and water-resistance, so you can exercise without fear of damage from sweat and rain. Controlling your sound takes a simple squeeze or slide of your fingers on the stems of the buds to adjust the volume and pause tracks. But my favorite feature of the OPPO Enco X2 has to be its smart adaptive active noise cancellation. The Enco X2 can automatically detect your surroundings and adjusts its noise cancellation levels. It blocks out noise from the streets, cars, and even planes while you workout at the gym or outdoors. With this, you can immerse yourself in studio-quality sound and hear your favorite songs clearly while enjoying a rich, deep bass. The OPPO Enco X2 lets you enjoy up to 40 hours of listening time with the charging case and 2 hours of music playback on just a 5-minute charge. It also supports wireless charging where you can simply place it on a charging pad or power up by putting it on the back of your OPPO phone. 
Together with your new earbuds, track your progress with the OPPO Band 2 that features 100 workout modes packed in a large 1.57-inch screen. Included in these workout modes are the new and upgraded professional tennis modes and running modes which can help you better understand your skills, provide professional data, and guide you to make your workouts more effective.
The OPPO Band 2 also goes beyond your sweat sessions with its high-quality sleep and health monitoring capabilities. It can track and analyze sleep cycles, snoring risks, and oxygen levels to give you a full report that lets you know if you are getting proper and sufficient rest when you sleep. It also monitors and assesses your heart rate after running, alerting you of any abnormalities for all-day protection for your heart health. The OPPO Band 2 gives you comfortable wear for 14 days straight on a full charge. It also supports fast charging and a 5-minute charge is all you need for a day's use.